Empathy for Kids LLC
Presents Being Buddies
with Thob and Thobina....
Fostering Literacy &
Social/Emotional Learning
Through the Dramatic Arts!
---
The invisible Thobin twins
model social awareness
with their new friends.
They offer friendly clues
to help the animals.
Children have FUN
Practicing Confidence, Respect,
Empathy, Fairness & Teamwork
​PLAYING for the sake of Humanity.

CREATING for the sake of Art and the Heart.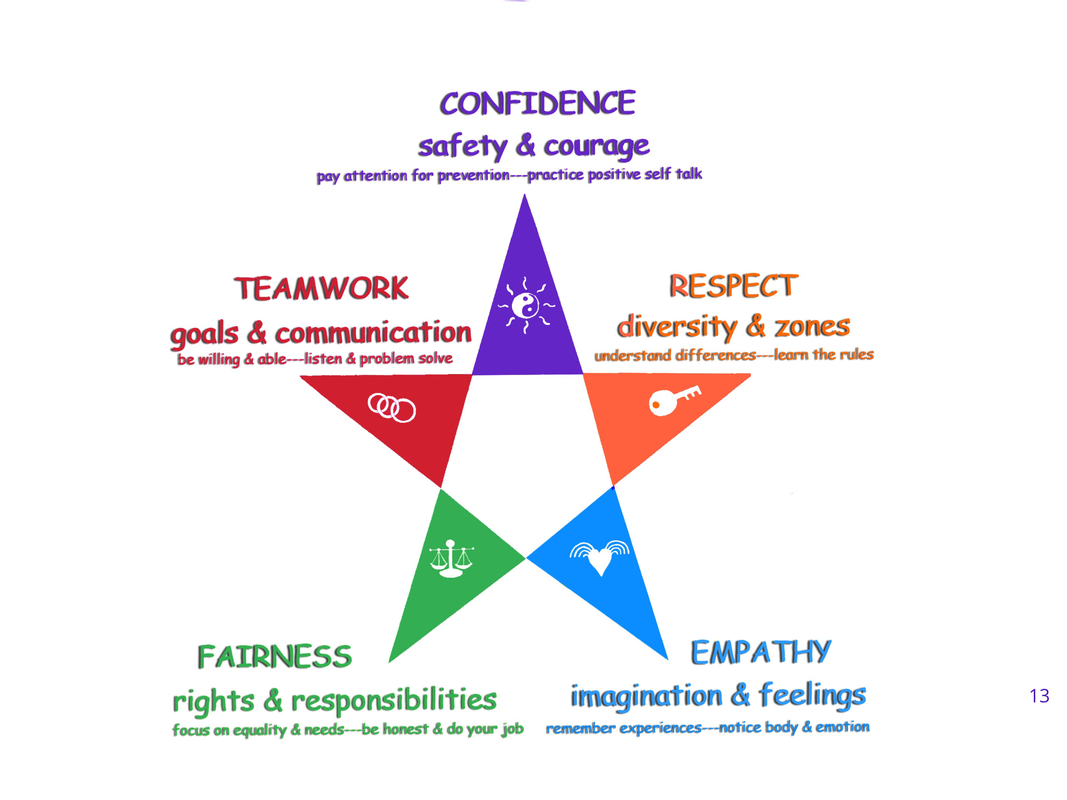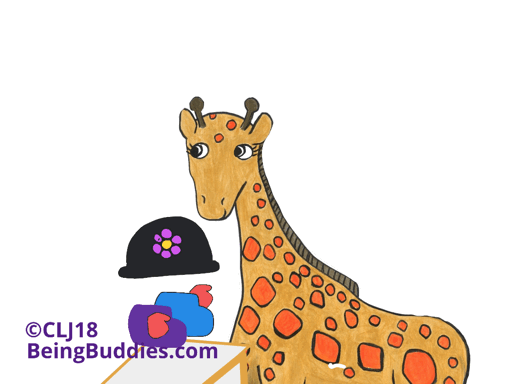 ---

Being Buddies is a Pre K-3 arts based project, dedicated to literacy and SEL, including bullying prevention and response skills. Cami Johnson, of Ithaca, is offering classroom sessions, school wide residencies, teacher & caregiver trainings and support materials for Being Buddies. As founder of Empathy for Kids LLC, she is devoted to making social skills practice fun for children in a format that's easy to use.

This Social Emotional Learning program features the invisible Thobin twins, Thob and Thobina, and a variety of animals, as pictured in the mural photo above. This educational community project incorporates reading, writing and the dramatic arts while focusing on kindness and inclusion. Interactive digital lessons ARE NOW available for older children.

It Works Because It's So Much Fun!
Children love to work hard to give a good "show and tell." Thob, Thobina and their animal friends require and cultivate a child's imagination and therefore Being Buddies comes alive for young learners. Stories and theme posters are focused on confidence, respect and empathy. Based on prompts to acknowledge emotions and bullying, students create short storyboard script dialogue to parallel story situations that deal with awkward or difficult situations. Students read, write, discuss, color, cut, paint, and tape based on time priorities and skill levels. Having time to create multiple elements of their own performances enhances student engagement with the themes and lessons of Being Buddies. They think critically about social issues and also delight in the simple character props that they use when they dramatize their scripts.
Being Buddies 101: The Action Arts Activity Workbook
with Thob and Thobina
is the core of the
Being Buddies Project.
Cami Johnson, author/illustrator provides lessons and classroom activities based on her Thobin stories about Being Buddies, and themes such as
Confidence, Respect, & Empathy
. Other main components of the workbook include theme-based posters and illustrated storyboards. The posters offer encouraging phrases to ponder and the main words are written in "bubble letters" for children to color. The poster illustrations of the twins, Tiger, Monkey, Dog and Giraffe can be colored and include dialogue bubbles for children to write in (or get help with). Similarly, based on Miss Cami's stories and promptings, children write short dialogue for their storyboards. Their simple scripting is used for their role-plays and theatrics with the paper "puppet" character props they make. ​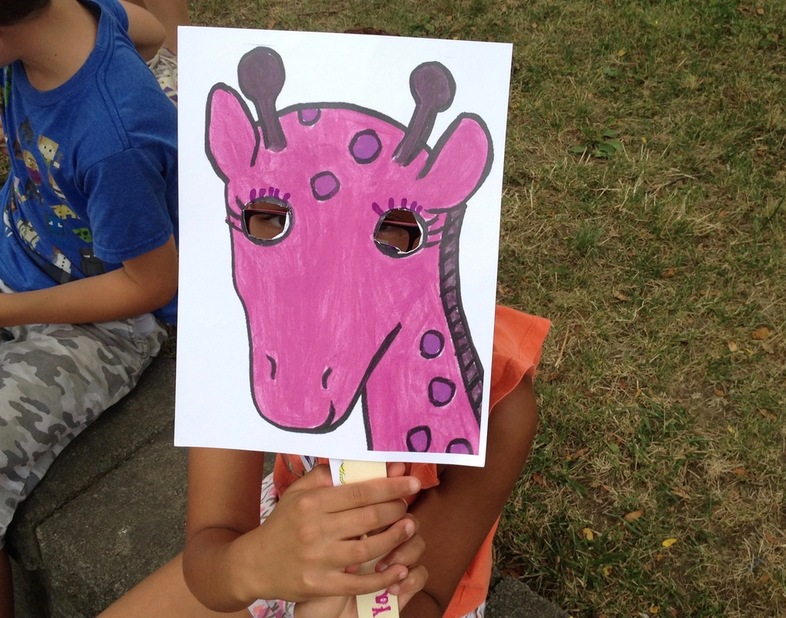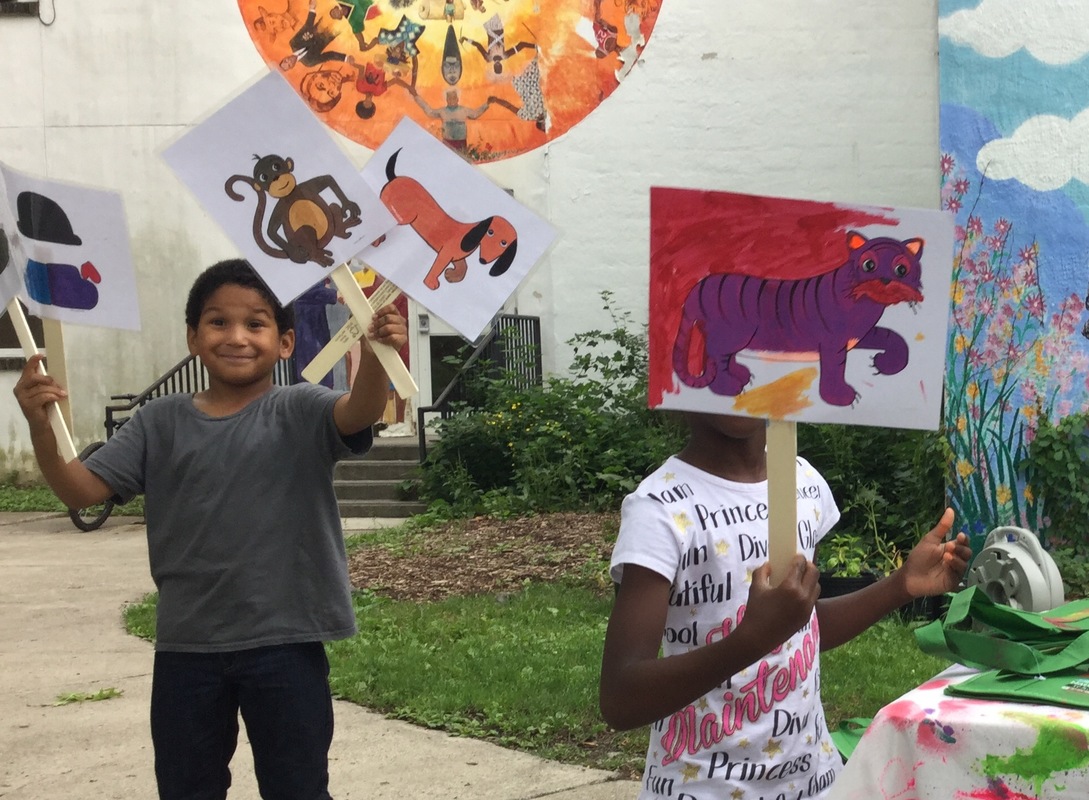 Students color, paint or use color printed characters to create props to use for their role-plays that demonstrate their skills in bullying prevention and intervention.

Verbal or written prompts are given to encourage children to create the storyboard dialogue. Below are samples of second grade writings based on a variety of situations and Being Buddies themes. The original 2nd grade 2010 pilot, at Ithaca's Beverly Martin Elementary with Millie Clarke Maynard's 2nd graders, was funded thanks to IPEI.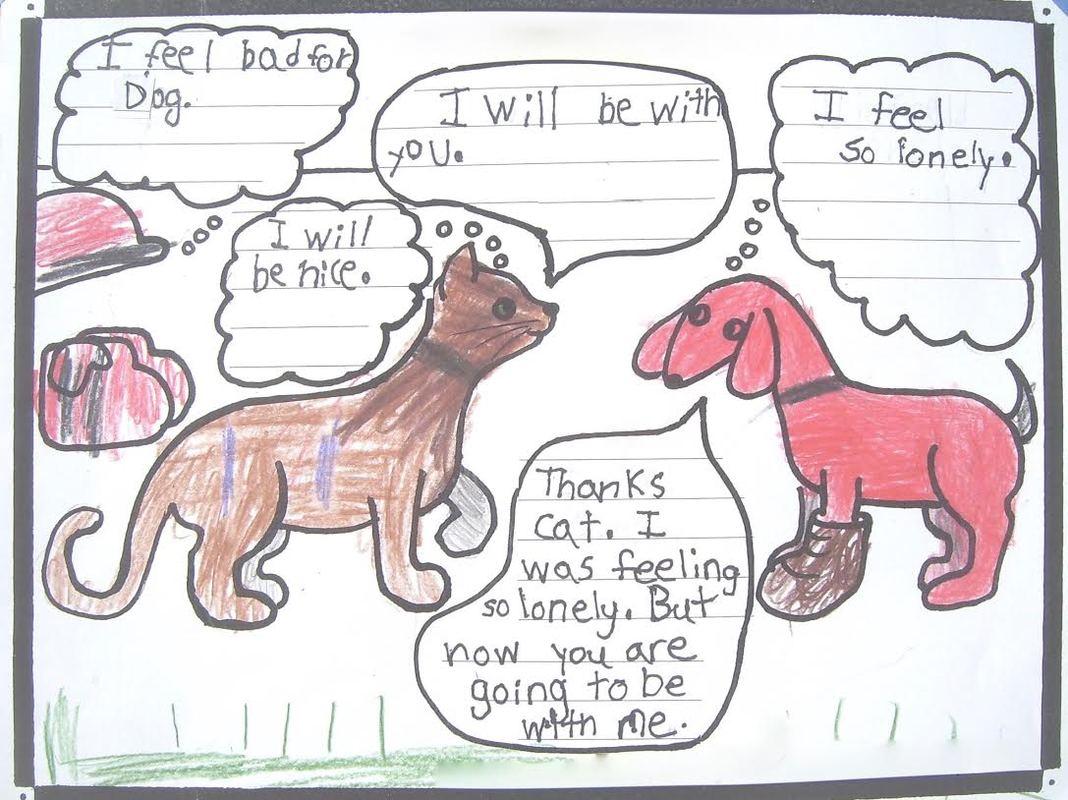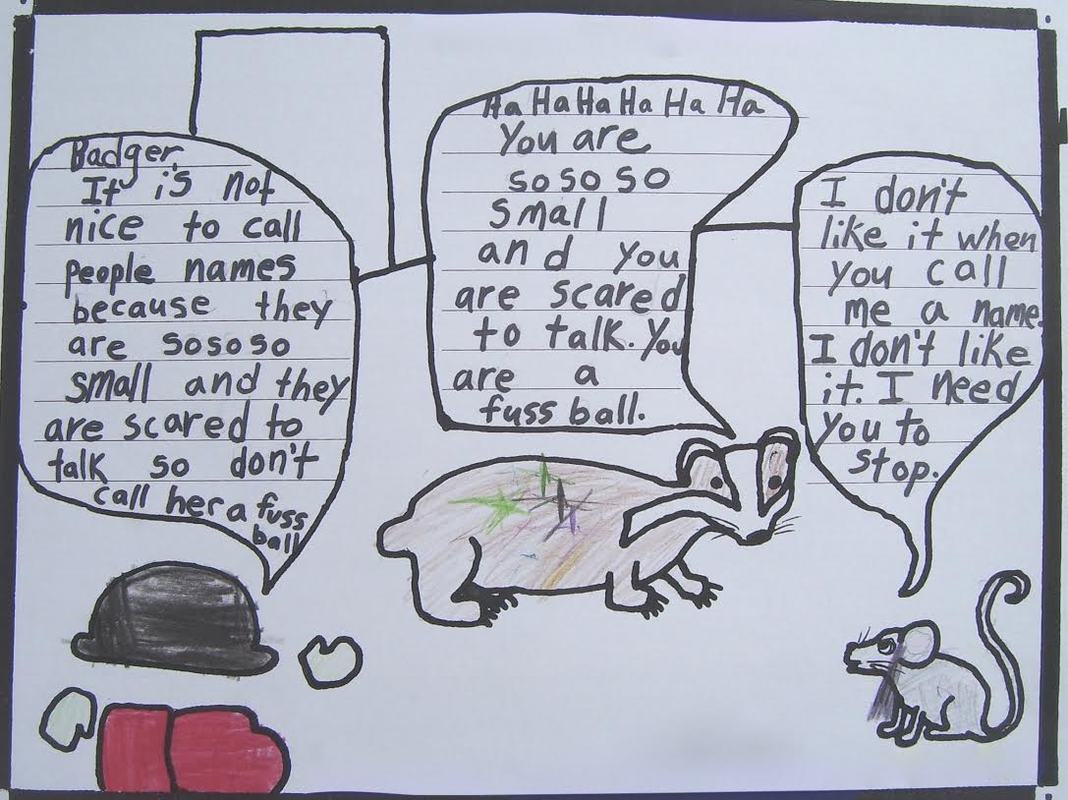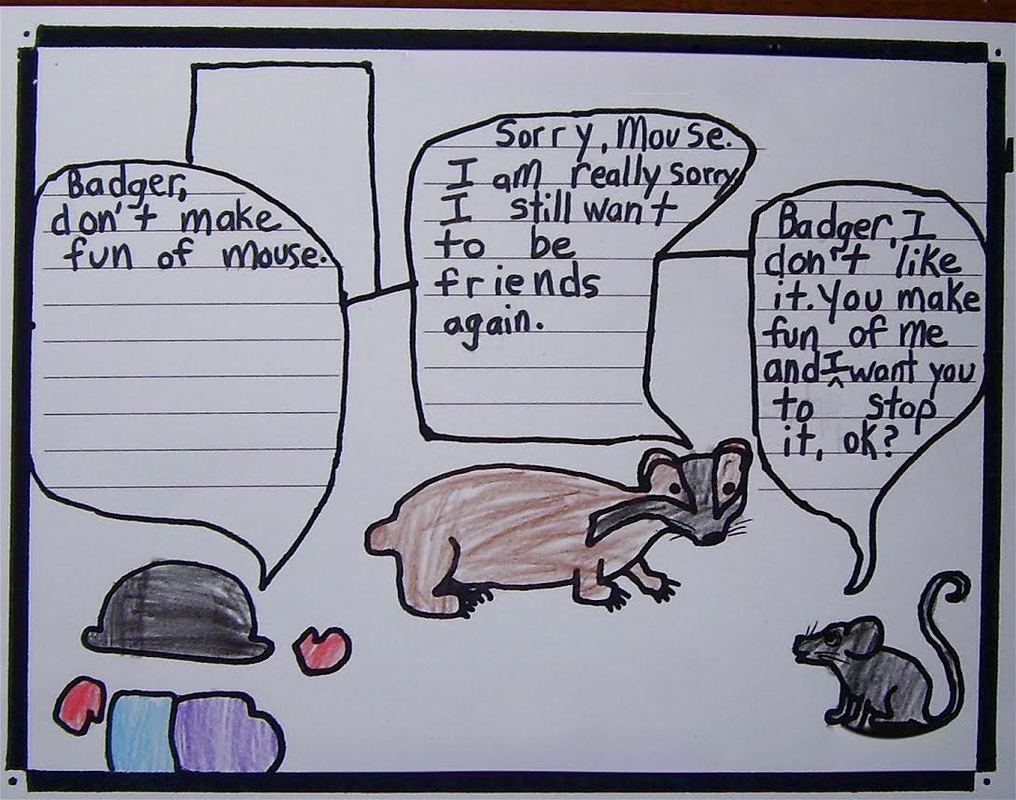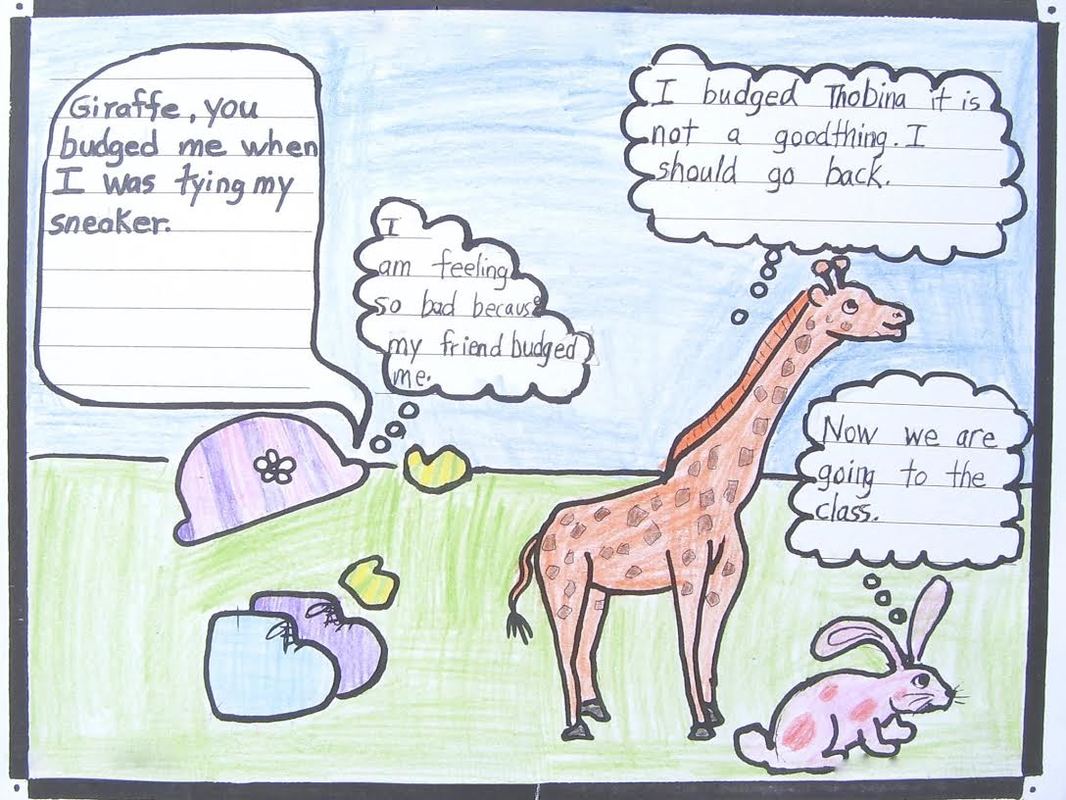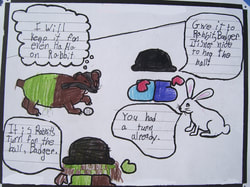 THOBIN Goes for a Walk in the Snow
The slideshow below shows my original picture book. Sorry, I can't figure out how to make it go faster.



- The wordless version of this slideshow story is precious, and so is the poetry version. The second printings of the self published (Cornell University Press) poetry books Thobina Goes for a Walk in the Snow and
Thob Goes For a Walk in the Snow
will be available this summer. The first in a series of the new Thobin action arts activity workbooks will also be available.
2nd graders develop theme based conversations about bullying, fairness and speaking up for the rights of others.